2015 is well and truly upon us, and it came along quick! After a busy, event-filled but ultimately fun 2014, we asked a range of experts from across the Skills Matter community what their predictions are for the year ahead. From social networks to BDD, here's what they thought…
---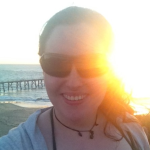 Social Networks: Cate Huston
"These are less predictions and more hopes.
There's some great insight in Coder's at Work from Douglas Crockford where he talks about the social systems that existed around timesharing and how those went away when we moved to the "personal" computer. But social is normal – to be human is to be social – so I'd like to see social networking move away from contrived ideas of what social is, and more to enabling normal, human, social, interaction.
I think we will see fewer new social networks and more integrations and innovations on top of existing ones. See the way that Discourse is doing logging in as an example, they accept almost anything. It's kind of ridiculous that so many people are building their own versions of identity. Android has had intents for a long time, but the advent of extensions in iOS 8 is a good sign for this.
The other thing I'd like to see is social networks taking harassment seriously. In 2014 we saw some truly appalling treatment of women online, taking place on social networks. Death threats, rape threats, revenge porn… I'd like to think by the end of 2015 we'll have found better ways to balance freedom of speech and the freedom to threaten and harass."
Cate Huston is a developer and entrepreneur focused on mobile. She's lived and worked in the UK, Australia, Canada, China and the United States, as an engineer at Google, an Extreme Blue intern at IBM, and a ski instructor. Cate speaks internationally on mobile development and her writing has been published on sites as varied as Lifehacker, The Eloquent Woman and Model View Culture. She blogs at Accidentally in Code and is @catehstn on Twitter.
---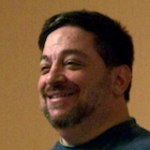 iOS Development: Daniel Steinberg
"At the end of 2014 developers had to decide whether to transition to Swift or to adopt the new techniques and APIs introduced in iOS 8. Apple will certainly give us more widgets, services, and APIs to play with in June, but I think this year will be about exploring what it means to write idiomatic code in Swift. This is a year where we'll figure out the design patterns and best practices for coding in Swift. This will also be the year where Apple revises the language and the libraries to work more naturally together."
Daniel Steinberg has been writing and teaching about programming the iPad and iPhone since the SDK's first appeared in beta and Mac OS X for many years before. He has presented at Apple's Worldwide Developer Conference, MacWorld, MacHack, CocoaConf, and other Mac and iOS developer conferences. Daniel also teaches the iOS 8 development and Swift Kickstart: Introducing the programming language and platform fundamentals course at Skills Matter.
---
BDD: Christina Ohanian
"Behaviour Driven Development (BDD) isn't a new concept in the software development industry, but it certainly has come a long way since the early days. BDD has proven (certainly for me) that behaviours and examples are very useful and powerful conversation starters to describe and talk about how our solutions should be experienced by people. It allows development teams the chance to discover ways to build (and test) their systems, collaboratively, with the ultimate outcome that we have built the right solution for our users where the system behaves as it should.
However, it hasn't all been plain sailing. BDD has suffered from a number of misconceptions throughout the last few years, and I feel it is starting to lose its core meaning and purpose. One pertinent example is something I witness a lot: an unfortunate misunderstanding that confuses the practice of BDD with the practice of automating tests. The two are very different and distinct, and their role should be regarded as complementary – if practiced correctly. This topic has been at the core of many recent conversations. I hear the following questions often: what do we mean when we say BDD? How does it relate to test automation? Hang on – I thought BDD was just another way of writing test scripts? These are questions, which if interpreted incorrectly, can lead to harmful misconceptions. Ironically, they have the potential to lead, ultimately, to the very thing BDD was created to avoid – too much emphasis on the right way to build, instead of actually building the right thing for users.
My prediction for 2015, or perhaps my aspiration for the year ahead, is that we need to look at how we tackle this misconception, so we can get back to the essence of what BDD is. This is critical, as we continuously grow in today's digital world: a world where new behaviours are created at light speed, shaped by powerful forces like mobile.
So bring on 2015, and let's get back to the fundamentals of good BDD practice."
Christina Ohanian is a member of the team at The App Business heading up the Quality Assurance team, where she manages and coaches a talented and motivated group of mobile testers. You can find her on Twitter, check out her website, or see her talk at the upcoming London Tester Gathering Workshops in June.
---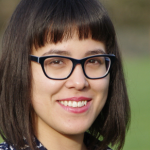 Machine Learning: Evelina Gabasova
"I think that machine learning and data science in general will become even more pervasive than it is now, and the area of its applications will grow even further. For example, I?m a big fan of emerging data-driven journalism or computational social science. Another trend which will get more important over the next year is making machine learning easier to apply and accessible to non-experts. Unfortunately, applying machine learning to data is still far from straightforward. Typically there are many steps we need to take before we can even start playing with clever machine learning algorithms ? like sourcing and pre-processing data. I love how in F#, data can effectively become a part of the programming language itself and make this part of the process much more fun."
Evelina Gabasova is a PhD student in statistical genomics at Cambridge University in the MRC Biostatistics Unit. You can find her on Twitter, check out her blog, or see her talk at this years F# eXchange where she will be discussing how she uses F# for data processing in her research.